Meet Dr Joseph E Mechanik
Dr. Joseph E. Mechanik maintains the highest levels of accreditation and pursue ongoing education to stay abreast of the latest trends in the medical field. His special interests are about Fitness, Exercise and the overall health and well being of his patients. Read on to learn more about Dr. Joe's experience and training.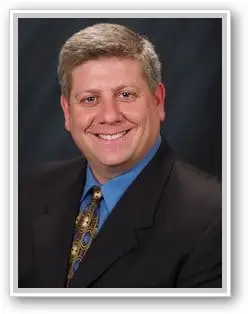 Joseph E. Mechanik DPM, FACFAS
Podiatrist in Centennial, CO
Colorado Foot Institute
Dr. Mechanik has successfully completed his degree in Podiatric Medicine at the Rosalind Franklin University of Medicine and Science and the Dr. William M. Scholl College. His extensive post-graduate training includes a 24-month program in Foot and Ankle Surgery and a 24-month fellowship surgical training program. As a dual board-certified member of the American Board of Foot and Ankle Surgery, Dr. Mechanik specializes in Foot Surgery and Reconstructive Rearfoot/Ankle Surgery. He is also a Fellow of the American College of Foot and Ankle Surgeons.
Dr. Mechanik believes that it is important to build relationships with his patients. He takes the time to listen to their concerns and to understand their individual needs. He takes a personal approach to patient care, from the initial diagnosis to follow-up appointments. He closely monitors his patients' recovery progress to ensure that they receive the best possible care. Dr. Mechanik and his staff are committed to delivering a seamless and exceptional patient experience, and aim to surpass patient expectations. Given his training and experience, he possesses high qualifications to diagnose and treat any foot and ankle condition in both adults and children.
We warmly invite patients suffering from foot and ankle conditions to seek the expert care of Dr. Mechanik at Colorado Foot Institute.
Certifications
Fellow, American College of Foot and Ankle Surgeons
Diplomate, American Board of Foot and Ankle Surgery
Board Certified Foot Surgery
Board Certified Reconstructive Rearfoot/Ankle Surgery
Hyprocure Surgeon
Fellowship
Gulf Coast Orthopaedic and Spine Associates
Lower Extremity Musculoskeletal Surgery – 24 months
1997-1999
Houston, TX.
Residency
Columbia North and East Houston Medical Center
Foot & Ankle Surgery – 24 months
1995-1997
Houston, TX
Education
1995 Doctor of Podiatric Medicine
Dr. William M. Scholl College of Podiatric Medicine

1995 Bachelor of Science
Dr. William M. Scholl College of Podiatric Medicine
Anatomical Sciences
University of Colorado Boulder/Denver 1988-1991
Pursued B. S. Kinesiology

1984-1988 Cherry Creek High School-Graduate
Magnum Cum Laude
Englewood, Colorado

1982-1984 Blessed Sacrament School
Denver, Colorado

1979-1982 Southmoor Elementary
Denver, Colorado

1976-1979 Fairmont Elementary
Denver, Colorado