Schedule Online | Patient Portal
SCHEDULING EXCEPTION

With regard to the PATIENT PORTAL, If you are a NEW PATIENT, but already have an appointment,
please use the WELCOME email sent by our office.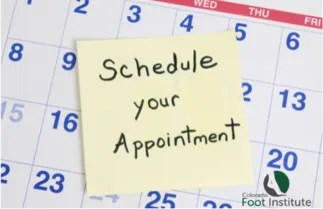 We understand that your time is valuable, and we want to make your experience with us as convenient as possible. That's why we offer an online Patient Portal where you can schedule appointments, access your health record, pay your bills, and more. No more waiting on hold or trying to fit appointments into your busy schedule.
To get started, simply create an account on our Patient Portal. Once you've signed up, you'll receive an email verification and be asked to complete a questionnaire. Then you're in!
Also, when it's time for your appointment, you'll receive a text and email with a link for your appointment check-in (from Phreesia). This will make the registration process quick and easy. However, please note that if you arrive at your scheduled time without completing check-in, we may have to reschedule your appointment to respect everyone's schedules. We want to make your experience with us as seamless as possible. If you have any questions or need assistance setting up your account, please don't hesitate to reach out to us. We're here to help. (303) 333-3383.
We look forward to being of service and getting you back on your feet!
---
**Our office is in-network with most plans but not all. We are out of network with: Bright, Friday, Humana, Kaiser Permanente, and Medicaid/Health First Colorado. We are happy to accept out-of-network benefits' usual and customary charges. We also have a credit card on file policy.

(Tags: Centennial Podiatrist, Foot Doctor, Foot and Ankle Surgery, Heel Pain, Orthotics, Ankle Injury, Bunions, Plantar Fasciitis)